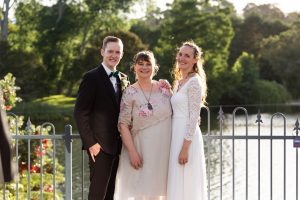 When my wife and I were thinking about the kind of ceremony we wanted, it became clear that we would need a celebrant who was flexible enough to mix and match various traditional components of a ceremony with a few quirky additions we had in mind.
Choosing Jacqui, with her bubbly demeanour, passion for helping couples craft their ceremony and willingness to go above and beyond – with ideas, props and provided materials to help us prepare, was the best choice we could have made.
Jacqui met with us during the planning process to get to know us better and cater her ceremony delivery personally to us. She ensured that we had everything locked, loaded and double checked to help prevent the age-old 'I thought you had the rings?' type moments; and in retrospect having someone patient and willing to take the time to help us through the preparation made for much less stress in the lead-up to our wedding day.
Jacqui is amazing and if you're reading this to help find your celebrant, stop now, call Jacqui and you'll be glad you did.
Quentin and Hannah
December 2020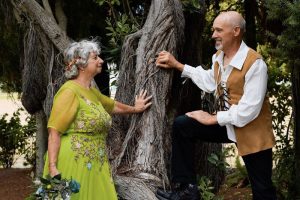 Dear Jacqui
Huub and I would like to thank you very much for making our wedding day so very memorable and special, especially it being your first wedding.
We wanted a Celtic Themed wedding, which you were more than happy to facilitate. We were very pleased that writing our own words was not a problem for you, so long as the legal words were included.
You really entered into the spirit of the theme, by supplying the decorations, posters, and slideshow/backdrop. We even chose the leather strips together, which you plaited for me, for our HandFasting Ceremony, "The tying of the Knot", you went beyond your duties as celebrant, thank you so much for that, they are a real keepsake.
You were relaxed and confident, making us feel at ease. Our guests were totally spellbound from beginning to end.
We highly recommend Jacqui as a delightful Celebrant.
You have our permission to include some of our photos, as a picture tells a thousand words.
Sincerely,
Crystaline & Huub Verhagen
February 2020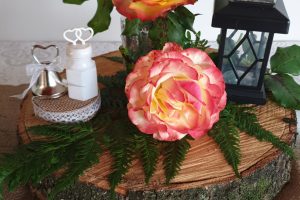 The wedding we attended last year was run by Jacqui.
She did a great job of making the guests feel involved and personalising the ceremony to meet the couple's requirements.
The special touches she brought to the Service made this wedding beautiful and memorable.
Betty B.
Rotorua
Guest at Crystaline & Huub's wedding